(CNN) – Norman Mineta, who oversaw the Department of Transportation during the September 11, 2001, terrorist attacks, died Tuesday afternoon. He was 90 years old.
"My father passed away peacefully on Tuesday afternoon at his home surrounded by his family," David Mineta said in a statement provided by former Mineta chief of staff John Flaherty.
Flaherty told CNN that the eldest Mineta died in Edgewater, Maryland of heart disease.
Mineta served in both the administrations of President Bill Clinton, as Secretary of Commerce, and President George W. Bush, as Secretary of Transportation, where he oversaw aviation security during 9/11 and its aftermath. .
Bush on Tuesday described Mineta's legacy as "a wonderful American story about someone who overcame hardship and prejudice."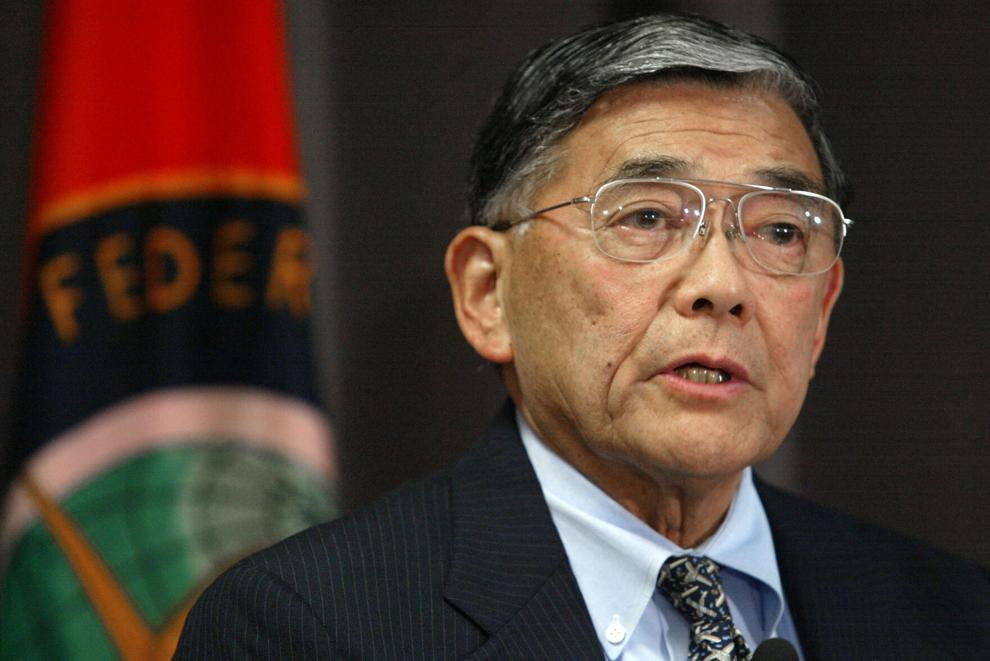 "As my Secretary of Transportation, he showed great leadership in helping to prevent further attacks on 9/11 and after," Bush wrote. "As I said in presenting him with the Presidential Medal of Freedom, Norm gave his country a lifetime of service, and he set his fellow citizens an example of leadership, devotion to duty, and personal character."
transport secretary Pete Buttigieg remembers Mineta in a tweet as "a strong bipartisan voice for American infrastructure, an Asian American trailblazer, and an exemplary leader in local and federal offices."
Mineta and her family were held in an internment camp for Japanese Americans during World War II. according to his biography on the official website of the Bush administration. Mineta later graduated from the University of California, Berkeley, according to Bush administration records.
He began his political career serving on the city council of San Jose, California, before becoming mayor of the city and then moving to Congress, where he served for two decades, elected as a Democrat.
In the House of Representatives, he sponsored the Civil Liberties Act of 1988, which was signed into law by then-President Ronald Reagan and gave approximately $20,000 to each survivor of Japanese internment camps. He also sat on the transportation committee and eventually became its chairman.
After Mineta left Congress, he worked for Lockheed Martin, then was asked by Clinton to replace William Daley as head of the Commerce Department in 2000. When Clinton said"I'm proud to add to Norm's string of firsts by naming him the first Asian-Pacific American to serve in the President's Cabinet."
When Bush announced Mineta as his choice for transportation secretary in 2001, Mineta became one of the few people to serve in both the Democratic and Republican cabinets.
Immediately following the September 11 attacks, Mineta led the process of closing US airspace and grounding flights. He was then responsible for creating the Transportation Security Administration.
Mineta resigned of the Bush administration in 2006 after serving for five and a half years.
San Jose City Council voted to rename the city's airport for him in 2001.